You do the math....

1 Drama Mama
+ 1 bed
- 1 pull-up
- 1 pair of jammers
______________
=
Here's another one:
1 Bug
+ 1 bed
+ 1 pillow
+ 1 favorite blanket
_______
=
O.k O.k.....here's a really
EASY
one....
what does:
(1) sleeping child
+ (plus)
(1) sleeping child
=
(1) EXTREMELY HAPPY CAT! :P (that's me!)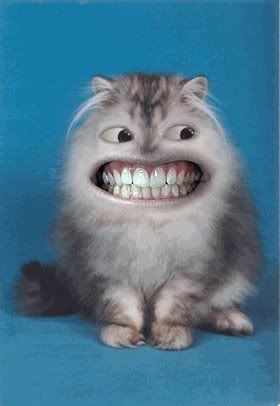 Last one:
What does:
(1) garden full of weeds
=
ME... getting frustrated! LOL...nahhhhh I love it! :)
Garden Update
Yes, my garden is currently full of weeds due to the abundance of rainfall we have had here...(hey, you won't hear me complaining) but the garden itself is flourishing....
Here are my lovely tomato plants
and they have flowered.....tomato's here I come!
My green peppers....see if you can pick them out among the weeds! LOL...
My beans!!!!! Yummy! I have already snagged a few! :D
The only thing that didn't take was the swiss chard ( I think I did it wrong and didn't start it in planters first) and my cantalope (pooh!) ...I was so looking forward to THAT! :( Ah well...I'm going to try again....it's still early.
P.S
My mom taught me a neat trick I am going to try in my garden...she said...if you get weeds like I have (a lot of them, and the small ones) the trick is to weed it good once, and then lay newspaper down in between the rows (anchored by rocks or whatever you choose)....the newpaper is biodegradable, and it prevents the weeds from growing!!! :) :P :)
Pretty cool eh? I am going to try it today if I can manage to get a few hours in. I'll try anything at this point since it is my THIRD time weeding it. I'll let you know how it goes!
TTFN!!~~